Were giving away pairs of tickets to The Mums, Tums, Babies & Toddlers Show all day, everyday this week!
Keep it locked on 102.3 the wave and be the correct caller through to score a pair of tickets and be entered to win a fully adjustable, all terrain Tyke Bikes Bike!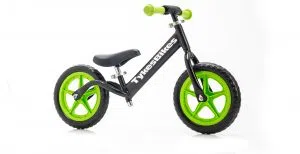 Tykes Bikes has ergonomic foot rests, durable polymer solid tires and can help create an "I Can" attitude in your child's mind.
Grand Prize Draw is on October 12th.
For more info on the Mum's, Tums, Babies and Toddlers Show, click here.